Tattoos for Travelers
Urban's Tattoos & Piercing Studio is now offering its tattoo & piercing services to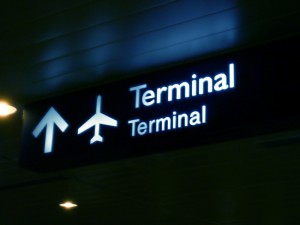 travelers at the DFW Airport! We will even pick you up from the airport if you call and book an appointment. We are the only tattoo parlor in Arlington to offer this service.
We understand that as a traveler, your time is precious. Along with our pick-up service, we will get you in and out as quickly as possible while ensuring the utmost in quality. Our tattoo studio has some of the best artists in town, but check out our gallery to see just what we can do!
When you arrive at our studio, you'll find leather sofas, flat screen TVs, and fresh drinks to keep you comfortable. Our environment is safe for families as we are drug and gang free.
In addition to custom tattoos, we can also do coverups and piercings. Call us now at 817-276-9353 to schedule your appointment and pick-up!