Tattoo & Piercing Studio in Arlington
With years of experience, and awards to prove it, our artists are some of the best North Texas has to offer. As exclusive partners of Hustle Butter® and Eternal Ink®, Urban's Studio has the professionality & expertise you are looking for! We are also proud members of the Arlington Chamber of Commerce and have won the "Best Tattoo and Piercing" by Dallas A-List.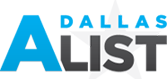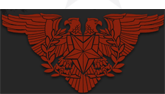 SPECIALIZING IN:
Custom, Realism, Portraits, Traditional, Lettering, Color, Black & White, & much more. Stop by the shop to see some awards & photos from past conventions & shows.
URBAN's TATTOO & PIERCING STUDIO
offers a relaxed high-end atmosphere, with flat screen TVs, leather sofas, two seating areas, outdoor smoking area, fresh drinks, and professional artists to answer any questions you may have! We provide a drama-free, drug-free, gang-free environment you can feel comfortable bringing your family to.
With clients ranging from lawyers, doctors, athletes, musicians, etc., rest assured you will never look for another body art studio. We stand out among other great studios as one of the best, not only in Arlington, but throughout the entire great state of Texas. We are also conveniently located near DFW Airport for you travelers. Be sure to ask about past recognitions and accomplishments when scheduling your appointment.
OUR LOCATIONS
Urban's Tattoo & Piercing Studio
2301 N Collins St., Suite 112
Arlington, TX 76011
urbanstattoo@gmail.com
817-276-9353
New South Arlington Location
2927 S Cooper St
Arlington, TX 76015
817-472-9119